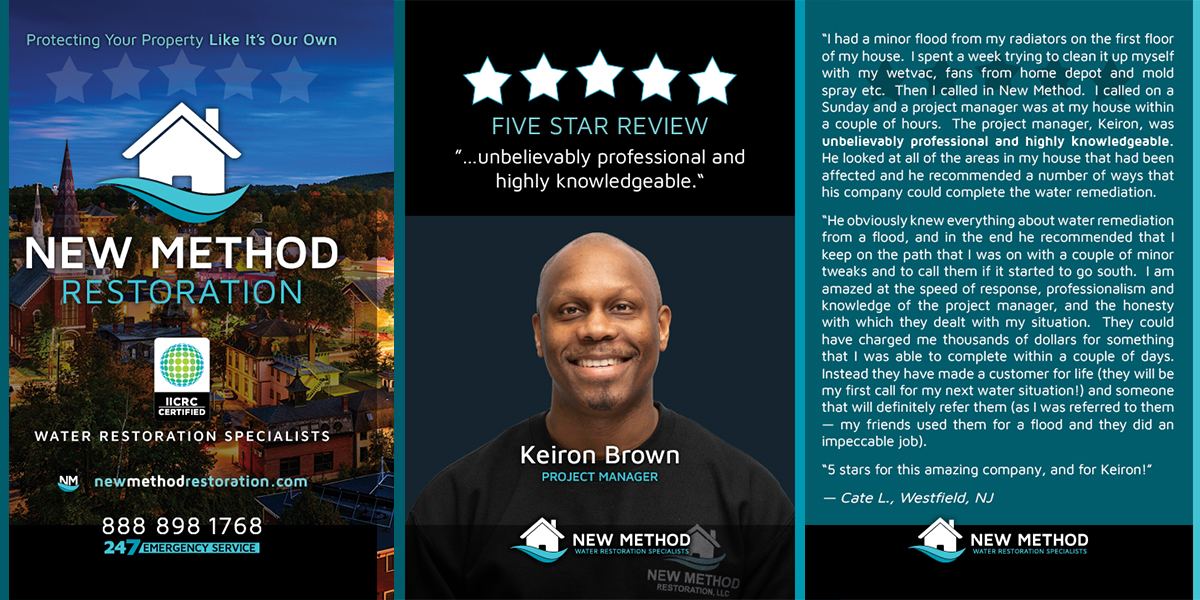 Best Reviews of Water Restoration Companies
At New Method Restoration we take pride in our reviews that are earned by our trusting clients.
Our reviews are sent out to our clients on every call and you will find on our website the specific feedback from all of our clients in addition to our Best Google Reviews for Water Damage Restorations Services on Google.
A list from our Best Water Restoration Reviews:
"I received nothing but exceptional customer service, compassion, and amazing service."
"The crew that came by were also awesome, got the job done in less than three hours."
"I wish I can give 100 stars to New Method Restoration. A great team of people working together, keeping me calm and doing a great job. "
"Let me start off by saying this is a 10⭐️ Company!!"
"They were great in and out fast and cleaned up. I didn't have to do anything they explained everything Exactly the way they said it would be"
"They were at my house on a Saturday within an hour of me calling them and they got me a plumber the same day !!! "
"This company is hands down the most professional company we have worked with!"
"Fantastic experience. Very fast response. Handled everything. Professional, courteous, thorough. Very impressed."