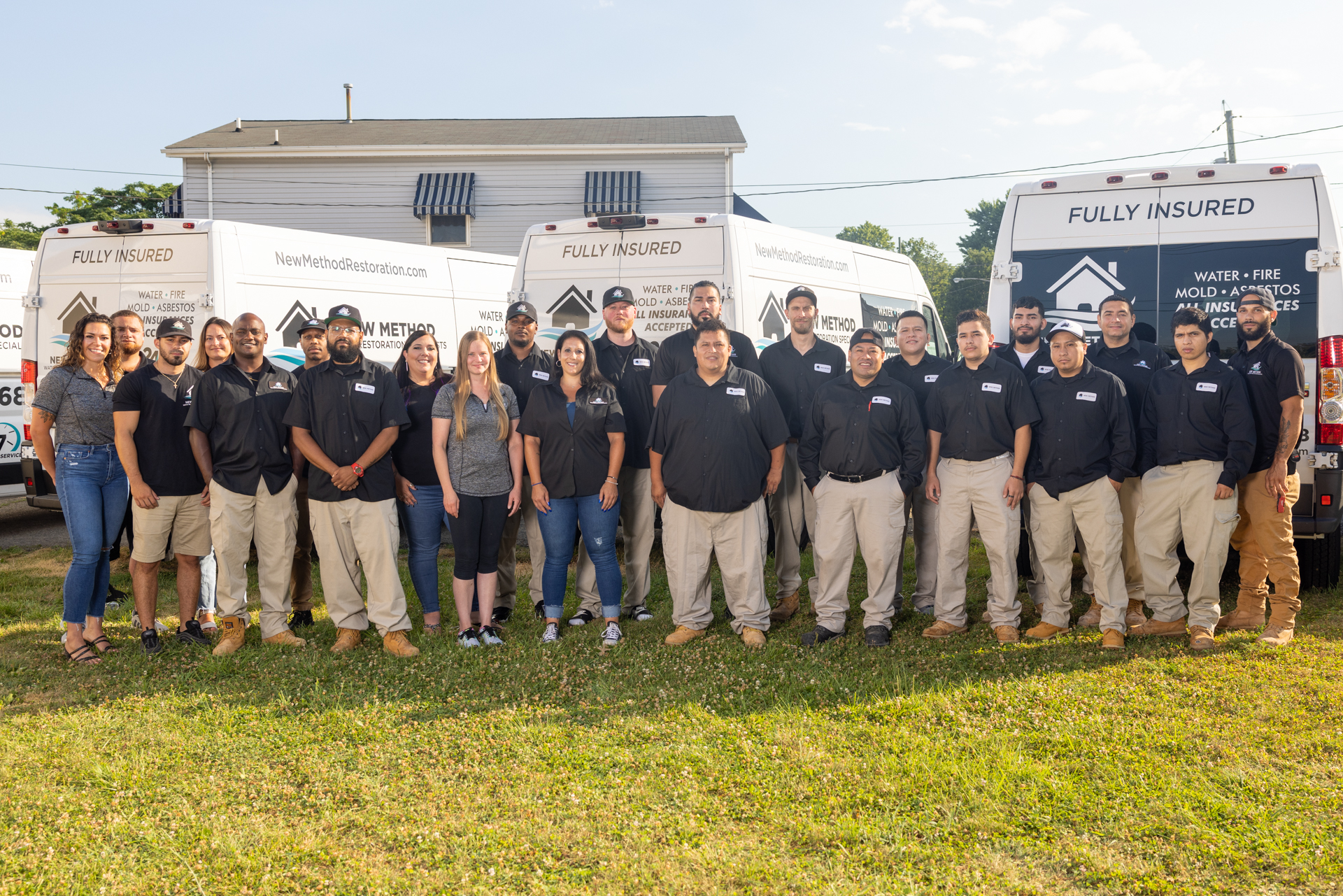 Water Restoration Specialists, where it all began
Some people start a band in their garage. Others rebuild classic cars. We started a restoration industry in ours. The dream was ignited by passion and sustained with just a few of the necessary tools. We've since moved out of the garage but have kept the dream alive and growing over the years. Since our opening, we have provided remediation and restoration for our clients, encountering countless unfortunate water damage situations. With a combined experience of over 50 years, our expert staff can guide and support homeowners through these unwelcome disasters.


At New Method, we understand that your home is your safe space, your tranquil escape from the demanding and changing world. So, when disaster comes knocking on your door, let us answer it. Your experience is our experience, and we will navigate it together from start to finish. Our trained project managers examine the situation with a thorough inspection and documentation of the damages. Our water restoration specialists will begin moisture extraction with our unique drying methods. We can help you navigate the insurance claim process, and we will manage the remediation and restoration process, keeping you informed along the road to recovery.
We know that water catastrophes don't always happen between 9-5, which is why we provide 24/7 emergency service to your home or business. Our dedicated and caring staff will respond quickly to guide you through the process. We have the equipment and the experience to restore your home or business back to normal.