Broken Water Supply Line Repair
Water Restoration Manchester, NJ Ocean County New
On May 25, 2022, New Method Restoration received a call regarding a broken supply line to a bathroom vanity, affecting carpeting and flooring as well as a crawl space.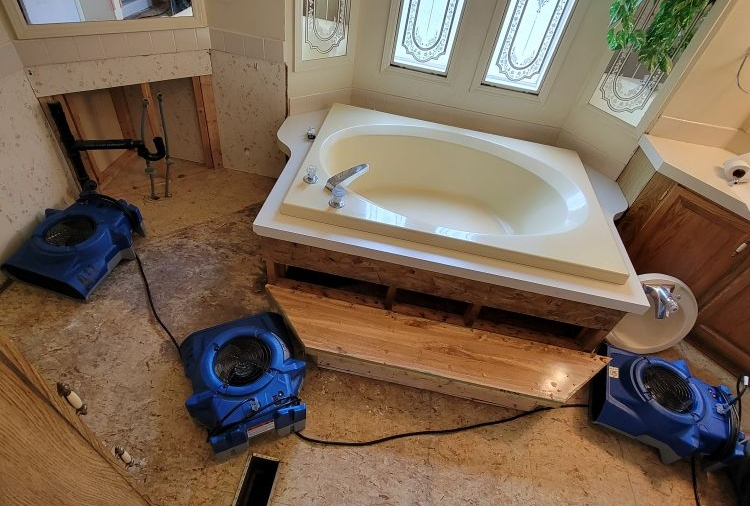 Our project manager Nikko Vastola arrived onsite within 90 to assess the damages caused by the broken line. After a thorough inspection of the affected areas, Nikko documented all findings and presented the homeowner with a clear, detailed scope of work. He was also able to provide the customer with assistance during the process of filing an insurance claim for the damages that resulted.
Our certified technicians were quickly dispatched and got to work detaching the vanity, removing the affected carpeting and flooring beneath, and installing a temporary floor in the space. They then moved to the crawl space where they cleaned the area prior to sanitizing and disinfecting all affected areas with an organic antimicrobial spray. All trash and debris was removed from the site and disposed of properly by our technicians. Several fans, dehumidifiers, and other specialty drying equipment was placed throughout the spaces to ensure quick, proper drying.