Water Line Burst | Water Restoration Services | New Method Restoration
On December 27, 2022 New Method Restoration was called to a property for a hot and cold water line burst in an upstairs bathroom. Several rooms were affected, including a living room below on the first floor and the basement on the bottom level on the property.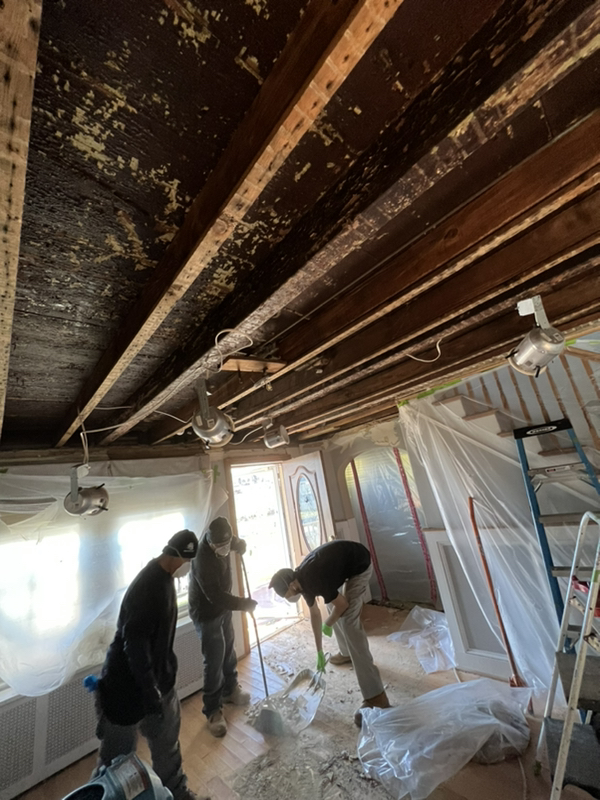 Project manager Keiron Brown was quick to arrive at the property within 90 minutes of the call to assess the damages. Keiron documented all findings with photos, notes, and presented the homeowner with a clear, detailed scope of recommended work to be done. Keiron was also able to assist the owner with
filing a homeowner's claim for the damages
.
Once the initial inspection was completed, our skilled technicians arrived to begin their work. They removed wood and laminate flooring from the affected areas. They also removed walls and ceilings that had been affected by the pipe burst. Any water that was standing in the basement on the carpet was extracted and any carpeting that could not be salvaged was removed and disposed of offsite. Once all affected materials were removed and discarded, all areas were sanitized with an organic antimicrobial spray to ensure no future mold growth would take place. Several dehumidifiers, fans, air scrubbers, and other specialty drying equipment were placed on each floor of the home to ensure that we dried all areas properly and quickly.