Toilet leak | Water Damage Restoration | New Method Restoration
On January 22, 2023 New Method Restoration received a call regarding a toilet leak down into a basement family room.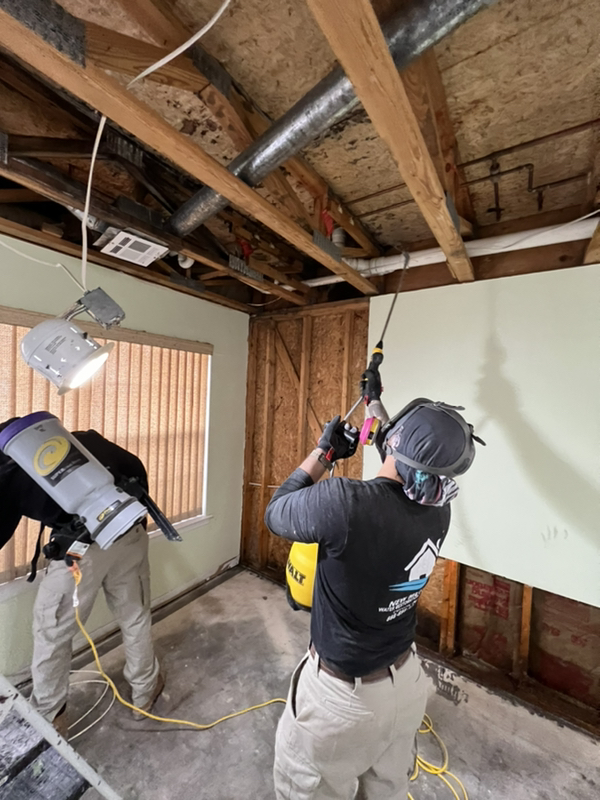 Project manager Keiron Brown arrived at the property quickly to begin an initial assessment of the damages. Keiron documented all findings with photos, detailed notes, and presented the homeowner with a clear scope of recommended work to be done.
Shortly after the initial inspection, our trained technicians were dispatched to begin work on remediating the water damage. They started work in the basement where the leak originated, detaching the toilet and vanity as well as removing the tile floor and drywall that was affected. In the family room below, drywall ceiling and walls were removed as well as laminate flooring. Any personal items that were in the areas were removed, cleaned, and placed in a safe, secure place for the homeowner. All affected areas were sanitized using an organic, antimicrobial spray to prevent any future mold growth. Several dehumidifiers, fans, air scrubbers, and other specialty drying equipment was placed throughout the spaces to ensure drying took place correctly and as quickly as possible.